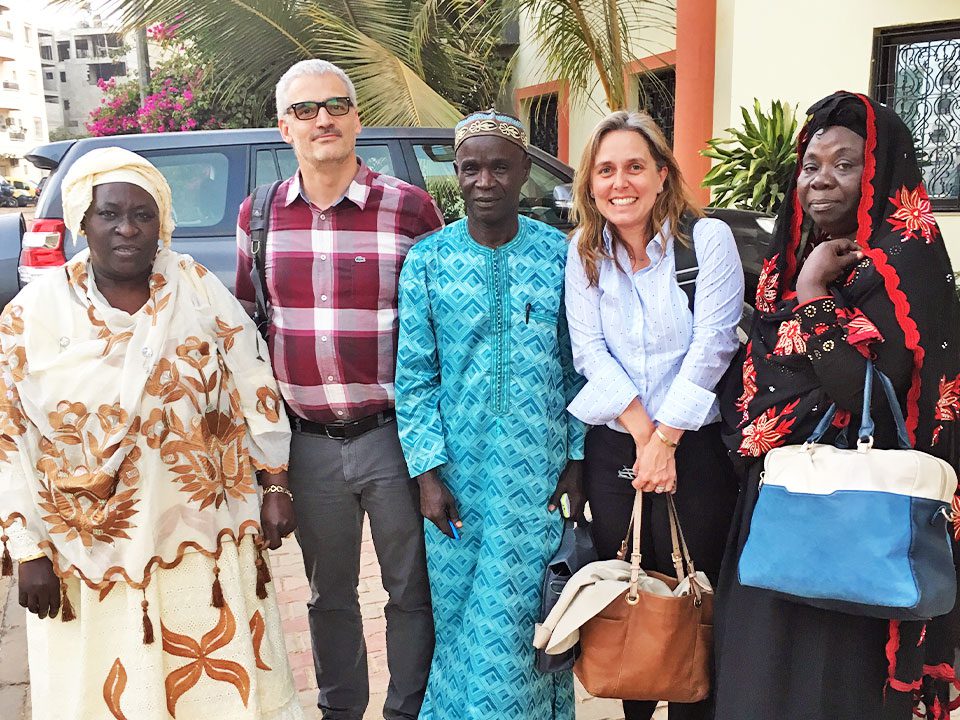 USAID Senegal | All Children Reading (ACR)/Lecture Pour Tous
October 2016 – June 2021
The Senegal All Children Reading project, known as Lecture Pour Tous, is a USAID-funded project implemented by Chemonics International from 2016 to 2021. The project supports the Ministry of Education in developing a sustainable and scalable national reading program, and is implementing interventions to improve early grade reading instruction in public primary schools and daaras, improve delivery systems for early grade reading instruction, and improve parent and community engagement in early grade reading.
EdIntersect takes a leading role on Output 1.4: "Early Grade Reading Assessment Improved" under Outcome 1: "Early Grade Reading Instruction in Primary Schools and Daaras Improved". The EdIntersect-led part of the Lecture Pour Tous team supports the Institut National d'Etude et d'Action pour le Développement de l'Education and other relevant units of the Ministry of Education in the creation of Early Grade Reading Assessment (EGRA) and Snapshot of School Management Effectiveness (SSME) tools, and provides technical assistance to the ministry for the administration of key assessments. This role includes training and organizing relevant actors (such as data collectors) for testing administration, the analysis and application of results, and the development of data collection systems using cost-effective applications of information and communications technologies (ICTs) to promote efficient use and communication of data. EdIntersect works closely with the MERL (monitoring, evaluation, research, and learning) team in Senegal and has shared oversight of the assessment coordinator in Senegal.
EdIntersect provides technical assistance to regional/district representatives to enact the Local Education Monitoring Approach (LEMA) for assessing early grade reading outcomes, and for the development and testing of the classroom observation tool and selected reading tasks.
EdIntersect supports the technical component of cost-effective use of ICTs in ACR-supported programming (particularly as it relates to work under outputs related to assessment and monitoring and evaluation), and offers advice on reading-related ICT usage by community members. EdIntersect provides ongoing technical assistance in ICT strategy on the project for use in areas such as teacher training, parent engagement, and accountability and monitoring. This role involves working closely with ICT specialists in Senegal and with numerous ministry stakeholders, including in training and in development and testing of ICT solutions for the project.
EdIntersect provides expertise for the review of gender and inclusion across project outcomes, with a lead role in supporting the development and operationalization of the Senegal ACR Gender and Inclusion Plan and providing ongoing technical assistance to the gender equality and social inclusion specialist in Senegal.