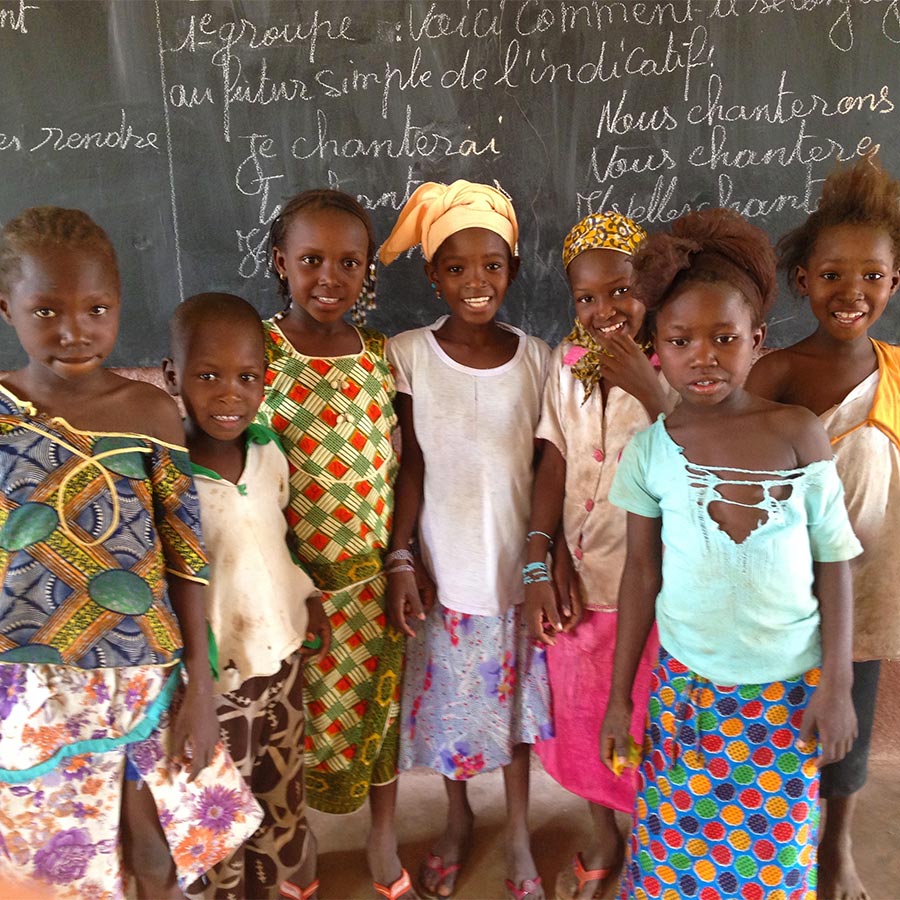 USAID Mali Girls Leadership and Empowerment through Education (GLEE) Final Performance Evaluation
January – September 2023
GLEE is a five-year project from 2018 to 2023 implemented by Winrock International that aims to increase access to education for girls aged 10–18 in target areas of the Kayes and Mopti regions of Mali. The project is designed to achieve this goal through community mobilization, participatory capacity-building, mentorship, and peer learning. GLEE also uses social behavior change communication with respect to girls' education, safety, and health; and provides scholarships, and teaching and learning materials, to schools and health workers. To help girls develop in a better environment, the project will improve access to water, sanitation, and hygiene facilities at schools..
Overview of EdIntersect's role
EdIntersect serves as the prime contractor on this award from Winrock International to conduct the Final Performance Evaluation of this USAID-funded girls' leadership, empowerment, and education program in Mali. Together with its subcontractors, School-to-School International and CERIPS (Centre d'Etudes et de Recherche sur l'Information en Population et Santé), EdIntersect will conduct the Final Performance Evaluation for Mali GLEE, which aims to increase girls' educational opportunities.
Our consortium will conduct a mixed-methods, final performance evaluation of the Mali GLEE project, using both quantitative and qualitative methods. The final evaluation will report on the 32 key performance indicators included in the GLEE Activity's Monitoring, Evaluation, and Learning Plan. Of these 32 indicators, our team will use data collected during the final evaluation, specifically from the beneficiary-based survey (BBS), to report on seven indicators and conduct a desk review of Winrock-provided project monitoring documentation to report on the remaining 25 indicators. Data collectors will administer the BBS only in the Mopti region to girls supported by GLEE in Accelerated Learning Centers and primary and secondary schools. In addition, qualitative data will be collected in both the Mopti (Bandiagara and Douentza) and Kayes regions with key informant interviews (KII) and focus group discussions (FGD). Participatory methods drawing on Most Significant Change (MSC) will ensure that girls' voices are front and center.
The conclusions and recommendations will focus on the girls GLEE has been working to engage in project activities, with an emphasis on barriers that persist to access, the girls' safety situation in schools and communities, and the knowledge and behaviors related to health behaviors targeted by GLEE for adolescent girls.